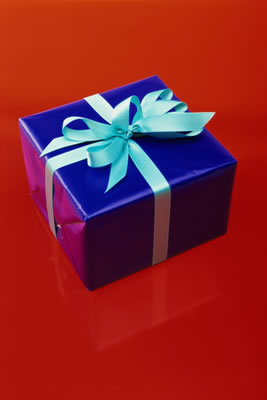 Wishing You & Yours the Happiest of Holidays
Dear Marine,
In this monthly issue of the Breech Block in the Book Review piece you will find a review of "LOON: A Marine Story" by Jack McLean. With this book he presents the reader with what - to some - would be described "A remarkable odyssey". Says he, "Kids like me didn't go to Vietnam." But, a significant number of young Marines that I served with in Vietnam could tell a story very similar to Jack's. They joined the Marine Corps for any number of reasons. One of them was that they were faced with being drafted and either signed up prior to the notice to report or as their choice of service as an alternative to serving in the Army. Few of the troopers I was privileged to serve with were "cut out to be Marines." They became Marines with the help of Marine Corps Drill Instructors to be graduated from Boot Camp and thus wear the title of Unites States Marine.
I do not wish to minimize "LOON" by any means. But I firmly believe that McLean's story is like one that could be told by thousands of Marines who served in the Vietnam War. From the rather inauspicious and tentative signing up, through Marine Boot Camp, to preparing for war, landing in Danang, movement to combat, facing the enemy, and, finally, the return to a largely divided country often facing criticism for serving. The value of what I see that McLean gives us is the confidence that our personal stories - many mirror images of his - should be told.
The Foundation is compiling the personal stories of Marine Tankers and Ontos Crewmen with the goal of developing a book that will present the stories of dozens - maybe hundreds - of "Jack McLean's". Some did not experience the "LZ Loon's" during the time(s) they served in Vietnam but have equally as exciting, unique, and interesting personal stories to tell.
I had the privilege of interviewing two Vietnam Marine Tankers in early November. LtCols Ev Tunget and Phil Weigand were Captain Tank Company Commanders during the war. Their oral interviews, taken in person, will be edited to fit and fleshed out with details long-forgotten but captured in the Tank Battalions' Command Chronologies, and find their way for later publications of this Breech Block, and/or our web site, and our "Book One" being compiled at this time.
The Foundation's Board of Directors is prepared to take your oral interview over the phone or - if geography is favorable - in person. Just contact me and we will take it from there.
Ray Stewart
President
In Coming
LtCol Stewart,
I was a platoon commander in B Co, 1st AT Bn in 1966 and 1967.
Even though I was an 1802, I was sent to the 1st Marine Division and assigned to 1st AT's (needs of the Corps you know).
Most of my time in Vietnam was spent attached to 2/5.
Toured such lovely places as An Hoa, Hai Van Pass (temporary attachment to the 173rd Brigade (US Army), Antenna valley, Liberty Road, Nong Son, Que Son Valley, briefly in Chu Lai, and other locales.
I am a retired Marine (1965 to 1992) and am currently a docent at the National Museum of the Marine Corps.
As a docent working for the museum's Visitor Services I lead the Public Outreach Team called Task Force Ontos.
I am loosely in contact with The Ontos Crewmen group and have attended their reunion in 2011 when they visited Quantico and the museum.
I believe this is the group of Ontos people that you were connected with and subsequently took them in as part of your Vietnam Tankers Historical Foundation.
I enjoy the newsletter and plan to soon send a donation to help with your very worthwhile projects.
Semper Fi!
Andy Traynor
LtCol, USMCR (ret)
Ontos6 (TF Ontos call sign)
###
Ray,
I was not with Tanks. I had been assigned to 1st ATs but then went to CAC/CAP units. I just wanted to thank all the Tankers who came out to our CAP unit and stood watch with us. That clacking of the tracks coming down Hwy 7 from Hill 34 late in the afternoon heading for our compound was like hearing an angel sing. It was a relief for the seven to ten of us to know that we would have that tank with us!!!!
Mike Brady
###
I want to thank all of you who voted on the Author Show contest. Because of you I was selected as one of the 50 great writers you should be reading for 2012.
Thank you all so much!!!!
Clyde Hoch
###
Here are two news photos of NVA Tanks that someone sent me.
Semper Fidelis
Belmo (Belmessieri)
On an other subject: Would you have time or the desire to do some grunt research for the Foundation book we're working on?
Semper Fidelis,
Ray
Sorry Ray, I have a lot on my plate right now: Commandant Marine Corps League Detachment # 10, Vice President Marine Coordinating Council of No. Calif; Committee member Ave of the Flags Golden Gate National Cemetery, Executive Board Young Men's Institute Council # 32, and I am also coordinating an effort to assist in the improvement of the California State Department of Veterans' Affairs Cemetery in Yountville Ca. and if I have agreed to accept an appointment to the Board of Directors of the USMCVTA. If I had been contacted about 2 months ago I would have been more than happy to work with you.
Just an FYI I got the photos from Bert Travel, the former TC of Bleeding Eyes, A Co; 3rd Tanks (67 - 69). Bert retired as a 1st SGT. he and his wife live close by.
Semper Fidelis
Belmo (Belmessieri)
2012 Donors: Thank you for your support!
Platinum Plus
Chuck Garrison
LtCol Bill Lochridge, USMC (Ret)**
Joe Martinez
LtCol Phil Weigand, USMC (Ret)
Platinum
Peter Brush*
Dick Carey*
Darrell and Jeni Cox
Wes 'Tiny' Kilgore
Glen Hutchins
LtCol Ray Stewart, USMC (Ret)**
LtCol Ev Tunget, USMC (Ret)+
Allan F. "Bogie" Van De Bogart
Gold
Michael ("Belmo") Belmessieri
LtCol Frank & Ruth Slovik, USMC (Ret)
Bronze
Bill Bohlen
The Foundation is proud to announce that there has been quite a positive response to our e-mail asking for your help; financial assistance, submission of your personal stories, and recollections of your "Vietnam Days," adding to the Foundation Library, and volunteering to carry some of the day-to-day work load. The level of financial contributions are recognized with an Award Certificate as follows:
Platinum Plus ~ $1,000 +
There is a parallel process for rewarding your in kind, non-monetary (books, documents, articles for the Breech Block, etc.), and volunteer effort (assisting with Command Chronology research, Oral History summary report writing, etc) as well. Just contact me and we'll agree on where your work would be most meaningful for you in the context of our day-to-day goals attainment effort, the type of non-monetary donation you would like to make, and/or your planned article. Each Breech Block will cite donors and the VTHF web site will periodically post the up-to-date cumulatives.
If you desire to make your gift specific to our Book Project, please so indicate. Unless you specify otherwise, we will apply your donation where most appropriate. Of course, should you desire to remain anonymous, we'll honor that wish as well.
Thank you for your assistance.
Ray
+Additional Donation
*In-Kind Services
**In-Kind & Monetary
Your continued support is appreciated.
Please send your Tax Deductible Donation to:
MCVTHF, 707 S.W. 350th Ct., Ste. #1
Federal Way, WA 98023
Thank you!
IRS Tax EIN 91-2111544
A 501(c)(19) Non-profit Historical Foundation
Heroes Corner
Synopsis:


The President of the United States takes pleasure in presenting the Silver Star Medal to Phillip S. Weigand (0-78959), Captain, U.S. Marine Corps, for conspicuous gallantry and intrepidity in action while serving with Company C, 1st Tank Battalion, 1st Marine Division (Rein.), FMF, in connection with combat operations against the enemy in the Republic of Vietnam on May 26, 1967. By his courage, aggressive fighting spirit and steadfast devotion to duty in the face of extreme personal danger, Captain Weigand upheld the highest traditions of the Marine Corps and the United States Naval Service.
Home Town: San Francisco, California
Tilden to be Honored at Native American Marine Corps Veterans 237th Birthday Celebration
Tilden in rear on right
The Native American Marine Corps Veterans Birthday Celebration honors two Pawnee (OK) Nation Business Council members, Richard Tilden, who served in Vietnam, and Roy Taylor for his efforts in Korea.
The ceremony took place on Nov. 10, 2012 in the Woogie Watchetaker Hall at the Comanche Nation Complex located in Lawton, OK.
Tilden is a director with the Marine Corps Vietnam Tankers Historical Foundation. He who holds a Bachelor of Science Degree in Business Administration from Haskell Indian Nations University, served as a Tank Commander for the U.S. Marine Corps during his three tours of duty in Vietnam. Upon receiving an honorable discharge, Tilden worked for Hilti Industries for more than 18 years prior to his employment as a Counselor/Investigator GS/5 for the U.S. Department of Veterans Affairs.
Tilden's passion for Native affairs continues through his involvement with various public service venues. A member of the Pawnee Tribe, this former Marine holds the office of council seat 1 for the PBC, vice-president for the Native American Rights Fund Local 278 and chairman of the Trail of Hope.
"I use my experiences in business and working with the Federal Government as a background to make competent, unbiased and well-researched decisions that will have the betterment of not only the Pawnee Nation, but Native Americans in mind," Tilden said.
Taylor, a member of the Skidi Band/Pawnee Nation, served in the U.S. Marine Corps during the Korean War until his honorable discharge in 1954. A porduct of both the Pawnee Indian School formerly located in Pawnee, OK and Haskell Institute located in Lawrence, KS, Taylor has utilized his experience and education in finance to benefit many organizations.
Taylor serves as the treasurer for the PBC. Previous positions held include contracting officer for the U.S. Department of the Interior, Bureau of Indian Affairs in Anadarko and comptroller for both the United Keetoowah Band of Cherokees located in Tahlequah, OK and the Alabama Quassartie Tribe located in Wetumka, OK.
Native American Marine Corps Veterans 237th Birthday Celebration activities open with a Flag Ceremony at noon followed by lunch provided by the Comanche Tribe. The U.S. Marine Corps Ceremony will commence following the meal with Gourd Dances following throughout the day
"We are proud of all of our service men and women," said PBC President Marshall Gover. "The Pawnees have served since the Pawnee Scouts to the present time and have shown their loyalty to the United States for many years."
Flashbacks
"There's been some question of including historical material that doesn't apply directly to Tank or Ontos units. Our response has been to remind the Track Community that we were almost never employed on "our own."That is, we were attached to or in direct support of the Grunts. Most often any Tank or Ontos action was reported on the Grunts' Command Chronology and not by the Tank Battalions' Command Chronology. So, for archive work its the Infantry records that are the most complete. Additionally, unit awards were given to the infantry units and to their supporting units. So, for example, if you were attached to 3/7 when it was awarded an NUC or a PUC, you would probably qualify. If you were on the float with SLF "B" which was awarded RVN Gallantry Cross for 21-24 Dec '67 action, you'd rate that award. And, one more point - often we never knew or may have forgotten - the Infantry unit we were attached to and seeing names, places, and dates may jog memories."
Marine Corps Operations and Significant Events for Decembers
Note: If you can recall your month(s) of December in Vietnam, please write to us and tell us your story. Were you on the float w/SLF "B"? Attended a Bob Hope USO Show? Sat down for a traditional turkey dinner on Christmas Day? Broke open a cold can of "Ham and M/Fs?" Had a beer (or 2) to welcome in the New Year?
13 Dec, 1967 - BLT 3/26 ordered to reinforce Khe Sanh
15 Dec, 1968 - 3/7 commenced search and destroy in Operation Citrus
20 Dec, 1965 - Operation Harvest Moon ended for Task Force Delta (2/7, 3/3, 2/1) More than 400 VC KIA
21 Dec, 1967 - SLF "B" awarded RVN Gallantry Cross for the 21-24 action
Prairie I/Deckhouse IV: 3 Aug 66 - 31 Jan 67 - 182 Days - 13 Bns
1st MarDiv operation in the Con Thien/Gio Linh areas of the DMZ
VC/NVA KIA 1,397 - US KIA 215
Scotland: 1 Nov 67 - 31 Mar 68 - 152 Days - 8 Bns
3d MarDiv operation in westernmost area of Quang Tri Province, centered in the Khe Sanh area
VC/NVA LIA 1,561 - US KIA 204
Scotland II: 15 Apr 68 - 28 Feb 69 - 320 Days - 17 Bns
1st MarDiv operation centered on the Khe Sanh area of Quang Tri Province
VC/NVA KIA 3,311 - US KIA 435
Henderson Hill: 24 Oct 67 - 3 Dec 68 - 44 Days - 3 Bns
3d MarDiv search and clear operation in north-central Quang Nam Province
VC/NVA KIA 700 - US KIA 5
Meade River*: 20 Nov 68 - 31 Jan 69 - 73 Days - 8 Bns
1st MarDiv operation in "Dodge City" area of Quang Nam Province
VC/NVA KIA 84 - US KIA 107
*December 7, 1968 - March 9, 1969 - The 1st Marine Division Task Force Yankee conducted Operation Taylor Common in Base Area 112 southwest of Da Nang, accounting for extensive North Vietnamese casualties. Significance: Incorporating mobile helicopter and firebase tactics used by the 3rd Marine Division, the 1st Marine Division entered the North Vietnamese base areas, destroying much of the enemy main force logistics buildup and clearing the 2nd NVA Division elements which had taken refuge there.
Casualties During December (all battalions)
Thursday, December 23, 1965
JOHN F ASHMAN, LCpl, Age 21
Scranton, PA
Saturday, December 10, 1966
DOUGLAS J MILLER, Sgt, Age 20
East Lansing, MI
Tuesday, December 20, 1966
JAY PAUL, Cpl, Age 23
Philadelphia, PA
Thursday, December 22, 1966
ROBERT C BOYD, Pfc, Age 20
Newark, CA
Monday, December 18, 1967
JAMES H BUSH JR, Pfc, Age 19
Guyton, GA
Friday, December 22, 1967
CLARENCE W OBIE III, LCpl, Age 20
Staunton, VA
Thursday, December 4, 1969
DAVID C SCHOENEWALD, HN, Age 21
Phoenix, AZ
Monday, December 29, 1969
LAWRENCE A LUCIANI, LCpl, Age 19
Kenosha, WI
Book Review
Jack McLean has given us his personal Vietnam combat Marine story in a most readable book that highlights his terrifying battle experience centered on LZ Loon. "LOON: A Marine Story" takes us from his pre-graduation high school days through Marine Corps Boot Camp to Vietnam combat as a Marine "Grunt", to his return home to the war's ambivalent society.
The center piece of the work is the action at Landing Zone (LZ) Loon in early June of 1968. A barren, nondescript hilltop like so many others that dotted the landscape near the tri-border area of the Republic of South Vietnam, Laos, and Communist North Vietnam was LZ Loon. The LZ, barely able to accommodate the planned multi-helicopter assault, was within easy reach of the powerful NVA artillery units in protected Laos that was off-limits to U.S. ground forces. The NVA ground forces in the vicinity were the same units that had only recently unsuccessfully held the Marines at Khe Sanh in deadly siege. The three days of intense combat at LZ Loon are told with all their brutality, in excruciating detail. McLean's narrative of his return to Loon to collect the remains of his fellow Marines after the fight is mind numbing.
"Loon" has a happy beginning and a sad/happy ending built around high intensity combat that brings the reader nose-to-nose with the enemy determined to kill him and his Marines. It is a fast read and will bring to mind the combat experience of a young man becoming a hardened combat Marine.
Ray Stewart
Camp Lejeune Marines With Breast Cancer

PEABODY, Mass.-- Peter Devereaux didn't even know men could get breast cancer. So when his doctor called to give him the news, Devereaux thought he had called him by mistake.
"I said, 'Doc, it's Peter Devereaux,'" he said, thinking his doctor would apologize and hang up. He didn't, and within days Devereaux was back at the hospital, getting a bone scan and chest X-ray to see how far the cancer had spread within his body.
A Peabody native and North Andover resident, Devereaux, 50, was diagnosed with stage 3B invasive ductal carcinoma in January 2008. For the past 41/2 years, he has been battling the disease, which doctors discovered had spread to his hips, ribs and spine in 2009.
He is one of 82 men who have been diagnosed with male breast cancer believed to have been caused by water contamination at Camp Lejeune, N.C.
"It's the largest cluster ever recorded," Devereaux said.
Devereaux signed up for the Marines after graduating from Peabody High School in 1980. He served until December 1984, and in that time spent 16 months at Camp Lejeune.
"On average, you're 19 years old in the service, you work out like crazy, you work hard, you're drinking water by the quarts," he said. "None of us knew about the contaminated water."
In 2008, Devereaux said he received a letter telling him he may have come in contact with contaminated water. By then, however, he had already found a lump in his chest.
After his diagnosis, Devereaux underwent a mastectomy followed by numerous rounds of chemotherapy and radiation. Doctors removed 22 cancerous lymph nodes. "It makes you appreciate a lot of things in a hurry," he said.
In 2009, after he began experiencing shooting pain up his spine, doctors discovered that his cancer had metastasized. He's still fighting, currently undergoing chemotherapy to beat the cancer.
VA Loan Eligibility Expands for Surviving Spouses
A new law extends VA loan eligibility to more surviving spouses. Now a veteran's death does not have to be duty-related for the widow to become eligible for VA home loan benefits.
An addition to the VA eligibility guidelines is good news for surviving military spouses. A new law, known as The Honoring America's Veterans and Caring for Camp Lejeune Families Act (H.R. 1627), makes VA loans available to additional surviving spouses. Military widows can now be eligible if the veteran was rated totally disabled and eligible for compensation prior to death by any cause. The law designates that the veteran must have been eligible for compensation at the time of passing and be rated one of the following:
Continuously totally disabled for at least 10 years immediately prior to death

Continuously totally disabled for at least 5 years from the date of discharge

Continuously totally disabled for at least 1 year prior to death of a POW who died after September 30, 1999
The change is significant because prior to the signing of the Act on August 6, 2012, only those whose spouses died of military-related causes were considered for home loan benefits.
Generally, VA home loan eligibility for surviving military spouses has been updated to include widows who have not remarried and:
Survived a spouse who died in service or from a service-related disability

Survived a spouse who was missing in action (MIA) or a prisoner of war (POW) for at least 90 days (limited to one-time use of benefit)

Survived a spouse who was rated continuously totally disabled for the specified period of time, and was eligible for disability compensation at the time of death by any cause
VA Home Loans for Surviving Spouses
Surviving spouses eligible for VA home loans may obtain government-backed mortgages of up to $417,000 (more in some areas). The advantages that accompany VA loans can make them an affordable option when purchasing or refinancing a home. Military widows can expect:
No VA funding fee

As little as zero down on purchase loans up to $417,000

Up to 100% refinancing of appraised value

No monthly mortgage insurance premiums

Low interest rates that are nationally competitive

No penalties for early payoff or balance reduction

VA Streamline refinancing even if ineligible for full VA loan benefits
Tinnitus Affecting Veterans
I wear hearing aides and I have severe - and only getting worse - tinnitus. They are not the same cause. Hearing loss has to do with the ear mechanism and tinnitus is a screw loose in the brain housing group that registers in the part of the brain that "sounds" like a hearing thing i.e., roaring, hissing, running water, etc.
I'll bet one helluva lot of us Tankers and Ontos guys have some - or a lot - of both. With a strong case to be made for PTSD, Agent Orange-caused illnesses (prostate cancer) and also for tinnitus and hearing loss, many guys could get 50% or more reading from the VA.
A recent report from the U.S. Department of Veterans Affairs revealed more than 10 percent of all veteran disability claims in fiscal year of 2011 were due to tinnitus, an early sign of hearing loss. In the military community, the most common cause of tinnitus is noise exposure. Second to tinnitus, actual hearing loss is the next most claimed disability, with 60,229 veterans - or 7.5 percent of all disability claims - citing hearing loss in FY 2011. A similar study in 2011 is available in VA's Journal of Rehabilitative Research and Development.
CBO Report Takes Aim at Pay and Benefits
The Congressional Budget Office points to freezing future pay raises, increasing TRICARE fees, and altering future retirement benefits as means to avoid the "fiscal cliff". The military community should be aware that the deal to avoid the "fiscal cliff" is likely to impact their families as much as the sequestration itself.
Let your elected officials know how you feel about this subject.
Semper Fidelis,

Ray
All I Really Need to Know I Learned in The Marine Corps
Robert Skeels sent us this power point presentation;
USMC Vietnam Tankers Association
October 31 to November 5, 2013
San Antonio, Texas
We have contracted with the Crowne Plaza Hotel on the River Walk for a $99 per night room rate.
This room rate will includes breakfast for 2 and free daily self-parking.
We will also get a 20% discount on food and drinks (not alcoholic drinks) in the hotel restaurants and bars.
We will be allowed this same room rate for three days prior and three days after the reunion if you want to spend more time in the city.
Call the hotel at 1-888-623-2800 after 10/1/12 but before 10/1/13 to make room reservations.
Our hospitality room (that we call "The Slop Shute") will be the same size as the one that we had in San Diego in 2011.
There will be lots to do while we are visiting this San Antonio. We are formulating activity plans that will be announce as they are completed.
Please mark your calendars and start saving your money to meet and greet with your brothers in arms.
We encourage you to bring your wives or your girl friends and as many of your family members as you want to attend.
___________________________________________________
USMC ONTOS Reunion
May 8 - 11, 2013, Quantico
Details: Click here for tentative agenda
Contact: Louis Nafjus,
______________________________________________________
Obituary Notices
ROBERT M. GRIFFIN - Bethel, VT.
Robert died at the Veterans Administration Hospital, White River Junction, following a lengthy illness.
Born at Tobey Hospital in Wareham, Mass., he was son of the late Joseph M. Griffin and the late Eleanor (Rose) Griffin. He was educated in Wareham Schools, graduating from Wareham High School in 1965. His class graduated in the midst of the Vietnam War and rather than be drafted, Mr. Griffin chose to enlist in the United States Marine Corps. He was deployed to Vietnam as a lead tank driver with the Marines, holding the rank of Lance Corporal. He saw heavy action, including the well-known "Tet Offensive," which was a series of attacks on American and South Vietnamese positions coinciding with the Vietnamese New Year. Mr. Griffin was wounded during his wartime service, earning a Purple Heart and other combat-related medals and ribbons. He received an honorable discharge after six years of service. He was a member of Disabled American Veterans. In 1973, he moved to Vermont with Mary (Cummings) Griffin, where they began raising a family in Bethel. Mr. Griffin was initially employed as a sheet metal worker, which naturally segued to working in the wood stove industry, chiefly for Vermont Castings. That led to the creation of his own company, Ver Montane Chimney Sweep, which he ran from his Bethel farm. At the farm, he and his family raised livestock and he taught his children the rudiments of gardening, fishing and gun safety, which reflected his lifelong interest in the outdoors. He enjoyed trapping, as well as hunting and fishing. In his hunting, he used both archery and firearms, reflecting his Marksman status earned in the service. Mr. Griffin had many interests, including spending time with his friends and listening to live and recorded music, especially enjoying his annual trips to regional bluegrass festivals. In addition to work on the Bethel farm, Mr. Griffin also lived for 20 years at the Perley farm in Royalton. Survivors include Ms. Mary Griffin of Randolph; two daughters: Sadie Lyford and her husband Jeremi, of Randolph, Jolee Griffin and her companion Joseph Thurston of Quincy, Mass.; two sons, Ferron Griffin and his wife Jamaica of Bethel and Wylie Griffin of Albany, N.Y.; one sister, Diana K. Connell and her husband Robert, of Ridgewood, N.J.; three grandsons, Hayden, Coy and Kellen Lyford of Randolph; one nephew, Shane Marino of Las Vegas, NV. He is also survived by one of his oldest friends, Grant Ricker and his wife Laura, of Hollywood, FL.
FRANK D. STRUCK - Lakeville, IN
Frank was born November 9, 1951, to the late Stanley and Freda (née Paulus) Struck in South Bend, Indiana. On July 8, 1972, he married the former Miss Sharon Rose in South Bend. Surviving are his wife, Sharon Struck of Lakeville; his brothers, Edward Louis Struck and Noel Frederick (Janice) Struck; and his sisters, Joanne Carole (Ronald) Crawford and Judith Kay Rutkowski. Also surviving are several nieces and nephews, Rhonda Owens, James Rutkowski, John Rutkowski, Julie Rutkowski-Lawson, Eric Struck, Holly Magyar, Ashley Struck, Neely Struck, Jacob Struck and Alisson Struck.
Frank served honorably in the United States Marine Corps from 1970-1974, where he was a tank commander for the 1st Marine Division. He graduated Cum Laude from Indiana State University with a B.S. in Safety Management in 1982, and was employed first as an engineering consultant for AETNA Insurance and Casualty, and then later as an elevator and amusement ride inspector for the State of Indiana. He loved riding his Harley, and was a lifetime member of Vietnam Veterans of America - St. Joseph County Chapter #1027. Frank, in his youth, was also an Eagle Scout, where he obtained the Order of the Arrow.
We Need Your Assistance
One of the toughest job in any organization is keeping membership information up-to-date.
You might believe we have all your information since you are already receiving the Breech Block newsletter but, the simple facts are we do not. Even though your membership in the Historical Foundation is free when you join the USMC Vietnam Tankers Association that information is not automatically shared with the Foundation.
From time to time we send out pertinent information to those that served in the various Tank Battalions, i.e. 1st Tanks, 3rd Anti-Tanks, etc.
Please take the time to go to the bottom of this newsletter and click on "Update Profile/Email Address."
You guys are great; we appreciate your support.
Semper Fidelis,
Dick Carey,
Vice President
Director Public Relations
Can't Access Links
We have had a few emails stating that it was not possible to click on a link or the wording, photos, etc. were not as they should be on the page.





With each issue of the

Breech Block

and other important emails sent to you there is a wording at the top of each email that states:

"Having trouble viewing this email?

Click here

."

If you are having an issue such as this be sure to click on the aforementioned link. This should resolve any problem, if not let us know.
THE BREECH BLOCK
Publisher
Vietnam Tankers
Historical Foundation
Staff
President & Editor
LtCol Raymond A. Stewart USMC (Ret.)
Contact:
Archivist in Residence
Kyle Decicco-Carey
Harvard University
BA in History, MLIS
Author in Residence
Dr. Oscar "Ed" Gilbert
Historian in Residence
Peter Brush
Vanderbilt University
BA and MA in History
Marketing & Production
Richard 'Dick' Carey
Contact:
Web Master
Lloyd 'Pappy' Reynolds
Contact:
bravo3d@earthlink.com
____________________
Board of Directors
LtCol Raymond A. Stewart,
USMC (Ret.)
President
Charter Director,
USMC Vietnam Tankers Association
Richard 'Dick' Carey
Vice President
Public Relations
Founder, USMC Vietnam Tankers Association
President Emeritus
James Raasch
Secretary
Oral Historian
Charles 'Chuck' Garrison
Treasurer
Charter Director,
USMC Vietnam Tankers Association
Richard Tilden
Recruiter
LtGen Martin R. Steele,
USMC (Ret.)
Director
Charter Director,
USMC Vietnam Tankers Association
Col William 'Bill' Davis,
USMC(ret.)
Director
Robert 'Mike' Flick
Director
David 'Doc' Forsyth
Director
Dr. Ken Estes,
LtCol, USMC (Ret)
Director
Rick Walters
Director
Guy Wolfenberger
Director
MGySgt Donald Gagnon,
USMC (Ret)
Director Emeritus
Quick Links
Marine Corps Hertiage Foundation
Our Members' Books:
By Claude Vargo
By Jim Coan
By Bob Peavey
By Clyde Hoch


Disclaimer:
"Marines" and the Eagle, Globe and Anchor are trademarks of the U.S. Marine Corps, used with permission. Neither the U.S. Marine Corps nor any other component of the Department of Defense has approved, endorsed or authorized this newsletter.